Twist & Shout! Mobile Sound
Bill Tobler | DJ and Director of Wedding Entertainment
Contact Info:
Phone: (702) 293-0767 | Cell: (702) 275-5036
We are glad you are here, but this is our old website.
Please click here to be redirected to our cool, updated site.
Thanks! See you soon.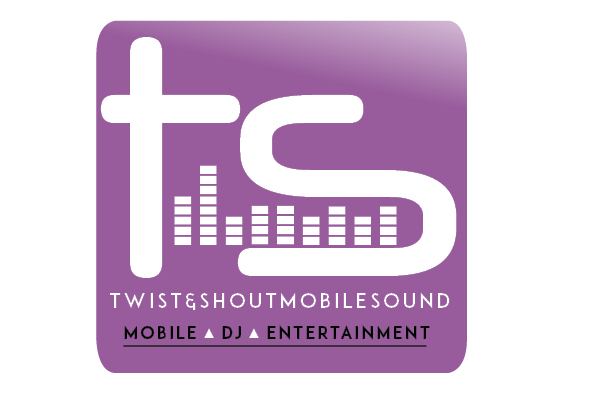 Your WEDDING DJ/Emcee
Introduction:
Bill Tobler has been providing disc jockey/emcee entertainment at weddings, parties, pageants, dances and corporate events for over 20 years. He has worked with clients from as far away as the isle of Malta and Hungary to those who literally live right next door. Whether it's your wedding, birthday, reunion, school dance or company get together, Bill has the knowledge and EXPERIENCE to make your event classy and fun.
Weddings
---
From the grand entrance to the last dance, Bill coordinates with the caterer/banquet manager, photographer/videographer and bride and groom so that the event flows smoothly. He consults with newlyweds in advance to help them plan for a smooth and fun reception, choose great music, coordinate special events or traditions and organize a practical timeline.
Special ceremonies like the cake cutting, garter and bouquet toss, money dance, parent dances and first dance are given special introductions with handpicked songs to make each event memorable. These events are often high points of the reception.
Care is taken to ensure that the wedding day is about the Newlyweds and not about the DJ. Even though Bill is doing the announcing and coordination, the attention of the guests is always focused on the wedding couple and the special event or ceremony in which they are participating.
Parties, Dances, Picnics etc.
---
Bill's energetic personality and music knowledge help make any event fun. At more casual events like parties, picnics and non-formal school dances, Bill provides interactive games and group participation dances when appropriate to keep the party moving. Group participation dances like the Cha Cha Slide, Electric Slide, Conga Line, Bunny Hop, Train, Twist, Stroll, YMCA, Virginia Reel, Limbo and Macarena are easy ice breakers that especially help reluctant guests get involved. In addition, he hosts games and competitions using hula hoops, balloons, tennis balls and inflatable instruments and microphones. All of these are only enhancements to his extensive and up-to -date music collection and dynamic mixing ability.
Music
---
Approximately 8,000 songs are brought to every event. This allows for a huge variety in music choices and can accommodate nearly every musical request.
Equipment:
---
Twist and Shout! has always had the best in DJ/PA equipment. The main system has state of the art electronics including professional CD players, amps, speakers, wireless mic, mixer and power conditioner. In addition, back up equipment is kept on site should anything malfunction.